Project:

Last year I made a poster for a theatre play produced by a school in the Netherlands. The play, written by one of the teachers - Brian Lauret - was so well reviewed, that the production company will present Lauret's second play early next year.
For the new play I was again commissioned to design the

poster

. This time alongside a

flyer

- to be used as a handout with the synopsis and cast list - and the

tickets

.

The brief was rather clear: asking for a dark theme, gloomy yet not too scary, because the play is a sort of satire musical. The story being about rival gangster clans, the client wished for money bills to be illustrated and a skull image akin to the Jolly Roger, but using pistols instead of sabres. As it turned out, the typography took up most of the trial&error time. Being given some requirements (strong, yet not too bold, stylish, but modern, grungy, yet slightly feminine...) I had some ideas initially, but the endless combinations weren't easy to sort out.
After several different layout versions, I ended up with this one. It had the best balance and proportion regarding elements, colours, alignment and negative space.

After all, my client was more than content and I hope you enjoy this a little bit as well.
Client:

Brian Lauret (Picasso Lyceum) and Greg&Baud Productions




Formats:

poster: A3 - flyer: 2-sided A5 - tickets: 2-sided pin-card size


Tools:

Pen&Paper - Adobe Illustrator - Adobe InDesign - Adobe Photoshop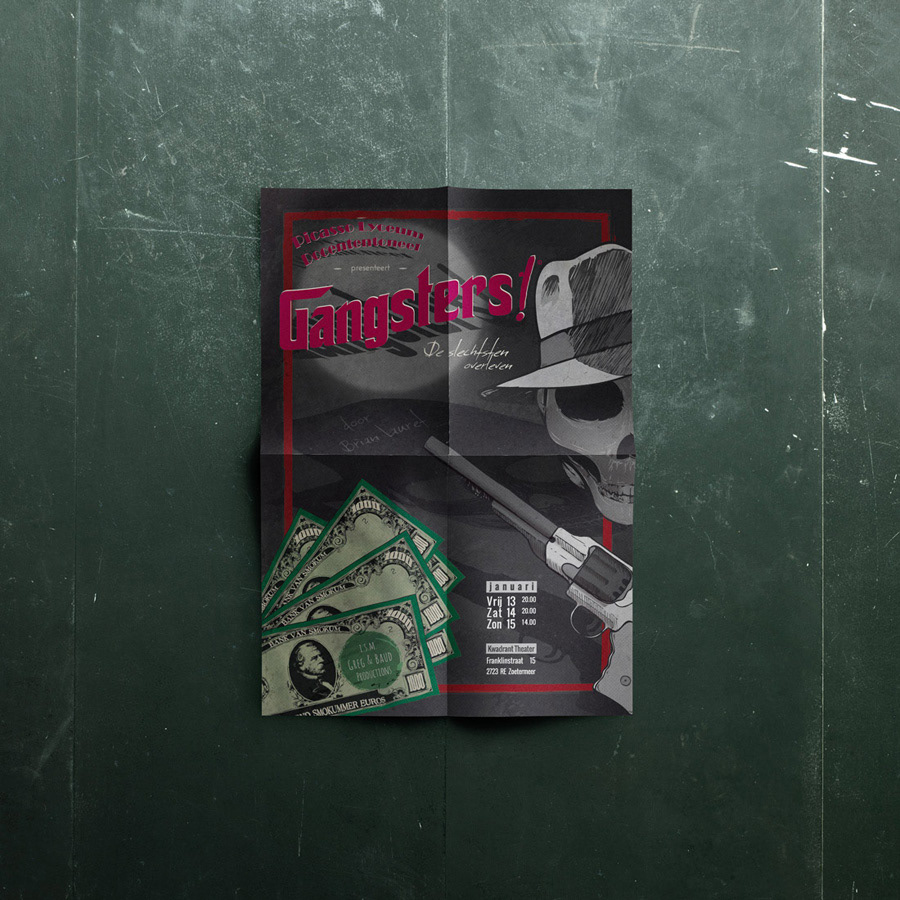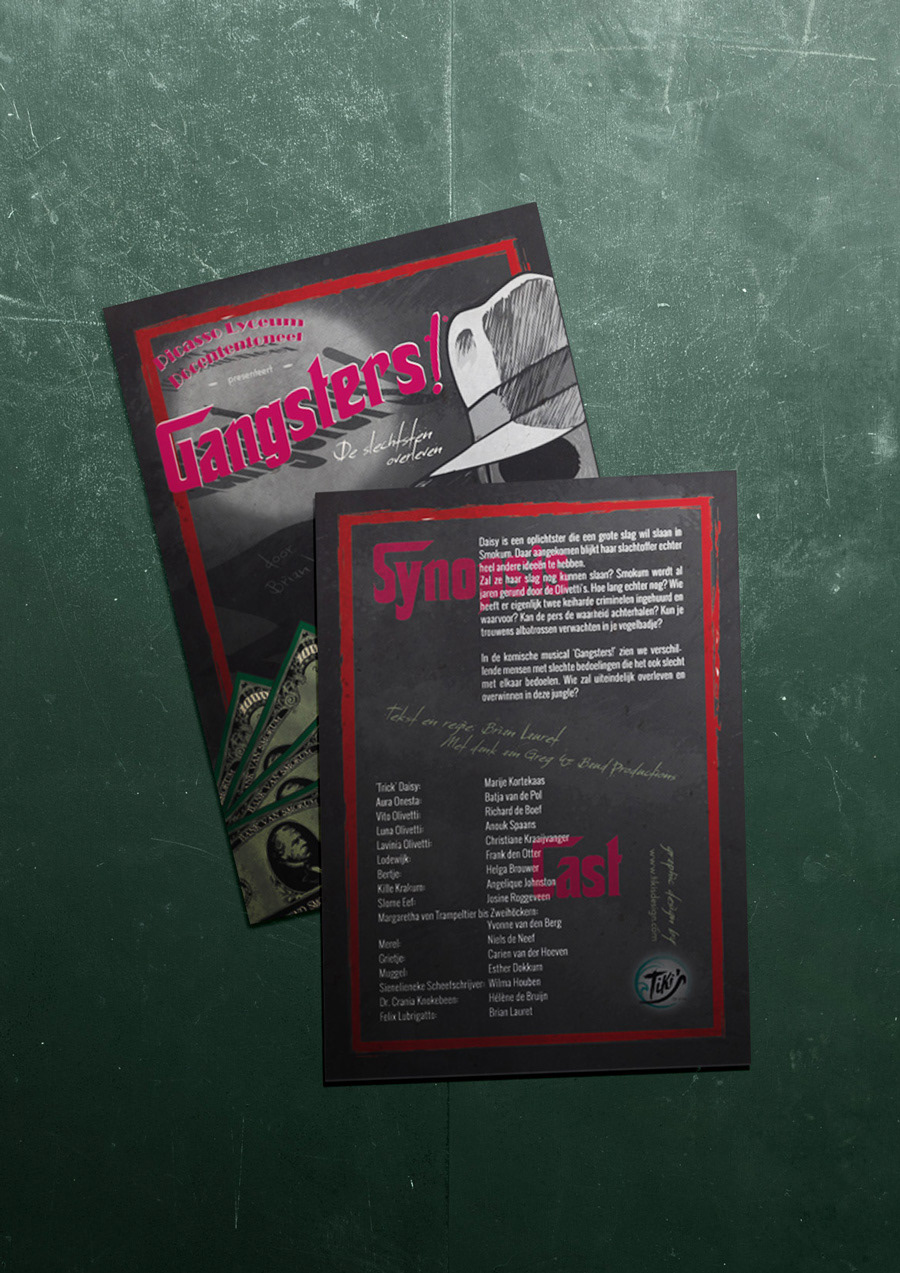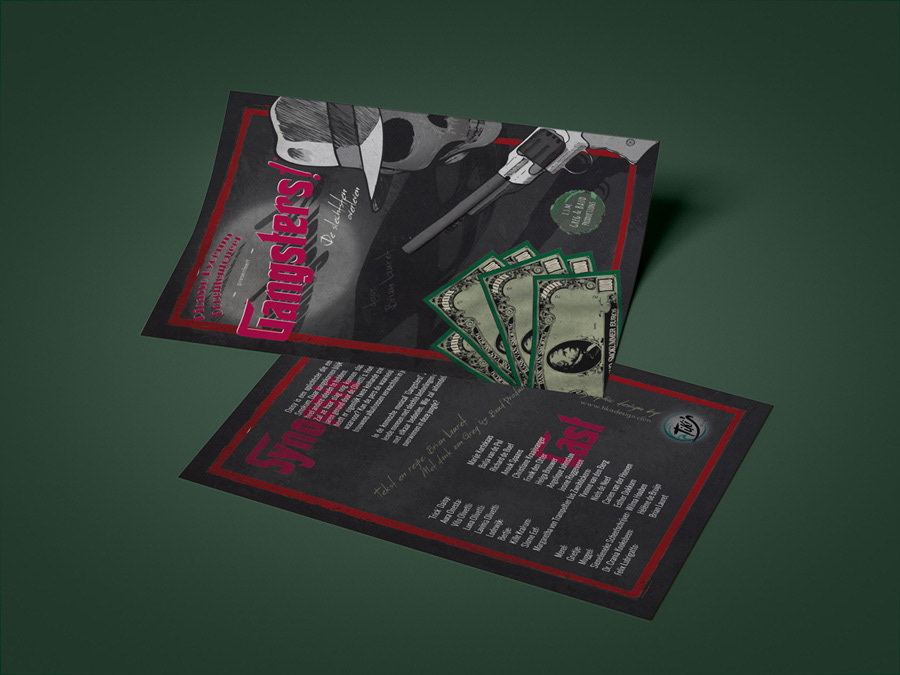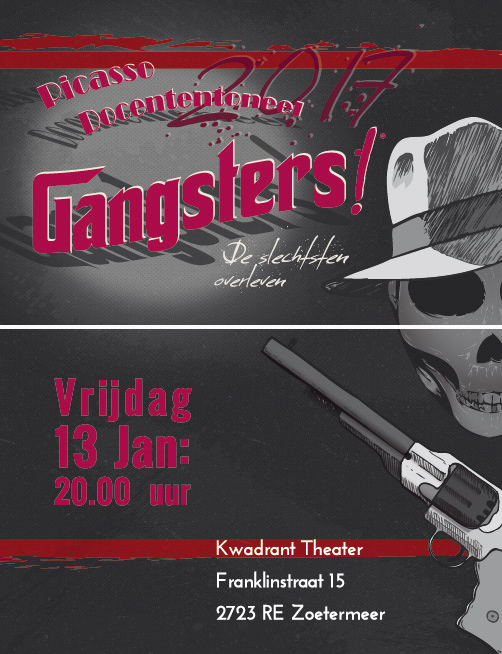 a bonus I made for the promotion of the event

...the collection (to be)